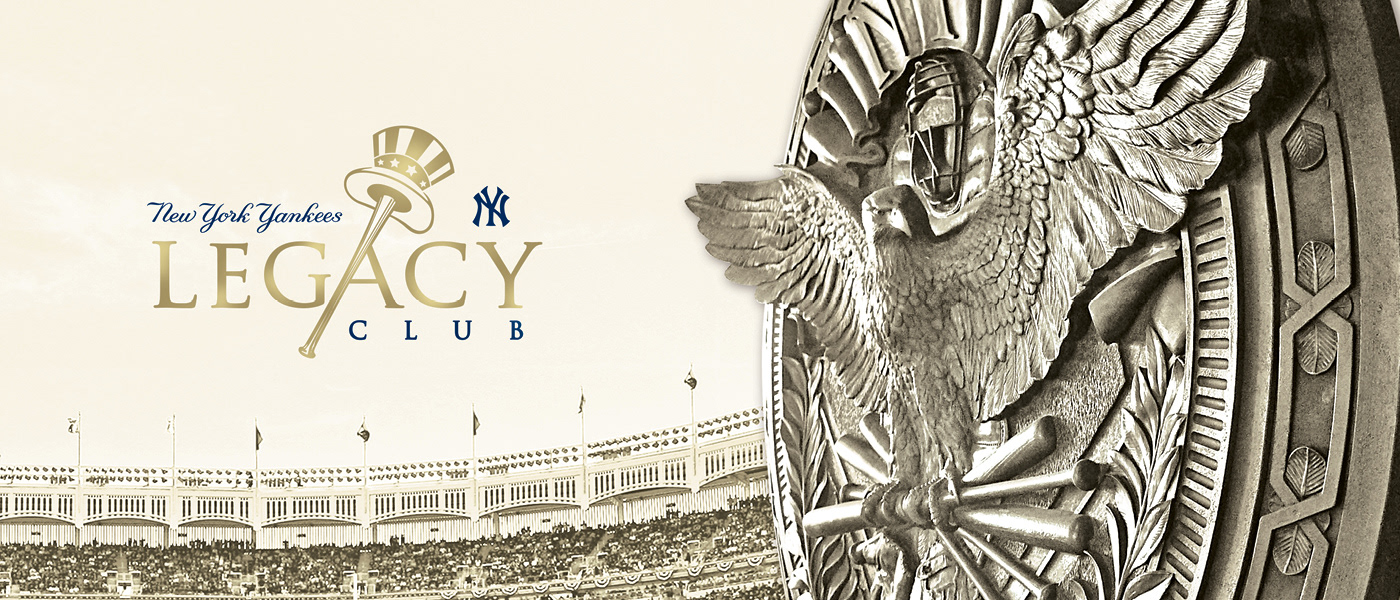 Creative Director: Edward O'Hara
Art Director: Mark Migliorelli
Sr. Designer: Justin Wright & Kerry Paul
The Yankees' rich history and winning tradition are passed down not only through generations of players, managers and coaches, but also through the team's great supporters. No one understands this better than the Full Season Ticket Licensees. They more than anyone have contributed to and helped sustain the unparalleled legacy of the New York Yankees.
Membership in the New York Yankees Legacy Club will provide a host of programs and benefits to its members. This innovative program will provide benefits and experiences based upon the number of years they have been a Full Season Ticket Licensee. The longer they are a part of the Yankees family as a Full Season Ticket Licensee, the more exclusive benefits and experiences they will receive.
To commemorate the launch of this exclusive club, we worked closely with the New York Yankees to develop this new clubs identity, look and positioning. Inspired by the greatness that is the New York Yankees we developed an antiquated motif for the New York Yankees Legacy Club brand that elicits a blend of luxury, fanaticism and nostalgia, ultimately reinforcing the prestige of what it means to be a Yankees Full Season Ticket Licensee.
 
Deliverables
– – –
Identity, Brand Strategy & Positioning, Look & Feel, Branded Marketing Collateral, Environmental Art